We are now in that final stretch of Christmas Shopping season where we are scrabbling around trying to fill the Christmas stockings. Why are they so hard?
In our house we leave the stockings until Boxing Day so that the kids still have some gifts to open but this can lead to disappointment if the worst of the presents are stuffed in the stockings. This year I've been having a good look round to see that there is high enough quality in there so that it isn't an anti climax. I do tend to have a bit of a problem with size! The amount of times that I've got stocking fillers that don't actually fit in the stockings is quite high so don't rely on me to choose things that actually fit. Haha!
Our kids are also all over ten years old now which makes it even more of a challenge. So  here are 5 items that are techy and gadgety enough to make the gifts interesting to older kids. Fingers crossed they fit, apologies if they don't. 🙂 Stretchy stockings could be the answer.
HD Headphone Wireless Music Hat Cap Stereo Bluetooth Hat.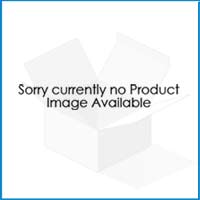 1. 100% Acrylic material, soft and comfortable while wearing it.
2. Enjoy music without having to carry extra headphones.
3. Perfect for the gym, outdoor sports, walking your dog, or hiking. Even the best choice for people with sleeping problem,it can help to relax while sleeping with listening to soft music with wearing it at night.
4.The Bluetooth earphone can be removeable while washing the beanie.
This sounds quite cool, both of my boys would probably find this really great.
BUY HERE from Impress Gadgets
---
Star Wars Popcorn Maker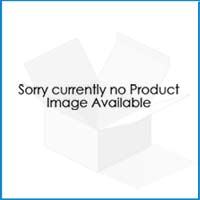 This funky gadget is sure to excite all as it allows eager young hands to make their own popcorn in their favourite Starwars ship. Quick, easy and fun to use. Plus a no mess bonus!
Simply add kernels to R2's dome and activate, the internal heater cooks the kernels and the popcorn is funnelled through R2's dome. Quick and Easy! Perfect popcorn in minutes! Or even mix it up with the cool recipe suggestions included in the manual and hey presto, you're good to go.
Perfect for putting your feet up and munching on while watching everyone's favourite inter-galactic sci-fi  movie saga.
We always like to share some popcorn while we watch a movie. This would be a fun way to make it.
BUY HERE from Impress Gadgets
---
Mini Robot Dinosaur
A fusi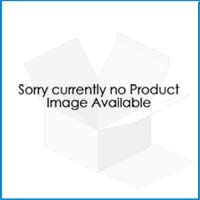 on of technology personality, this ultra fierce robot dinosaur walks on four legs making him perfectly designed for speed and hunting.
A True mini beast, his designed to shake his head, move his legs, has unyielding joints and a swaying tail so is ready to prowl and pounce. Suitable for 3+years
My youngest is crazy about all things dinosaurs and it does say Mini so hopefully it's stocking size! Fingers crossed.
BUY HERE from Impress Gadgets
---
Science Museum Smartphone Accessory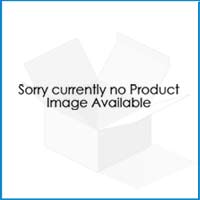 The Science Museum is an iconic British institution that has been wowing visitors with its fantastic displays and exhibitions for over 100 years. Today the Science Museum is world renowned and features in the top ten visitor attractions in London. Now you can enjoy the experience of the Science Museum at home with a selection of their branded gifts and educational toys. Use any smartphone for an amazing 3D hologram projection. Simply place your phone on the Hologram Maker, turn the lights down and watch 3D images come to life before your eyes. The Hologram Maker is a great gadget to explore the nature of light which is part of the National Curriculum for Science Key Stage 3. Be enthralled and amaze your friends as beautiful 3D images appear to float in space below your smartphone.
Easy to use with minimal assembly required Play any hundreds of freely available holographic videos from the internet What s inside the box? 1 x Smartphone Hologram Maker Full instructions for use Science Museum information sheet The Science Museum in London ignites curiosity and active participation in science, technology, engineering and maths (STEM)
My boys are ALWAYS on their phones and tablets so this looks like fun. Again, not sure about it's stocking size though, box could be a bit on the big size. Cool though!
BUY HERE from Howleys Toys
---
SUSSED All Sorts (Hilarious Family Friendly Conversation Card Game) (Find Out Who Knows Who Best)
A family friendly, feel good quiz game | Inspires face-to-face conversation | Challenges players to express their true personality and figure each other out

With over 200 scenarios to choose from, you will need your powers of reason and intuition to discover who knows who best | Boosts critical thinking (level 1/3)

Perfect for increasing self-awareness and empathy | Have fun swapping views on speaking to animals, taking a mud bath, lip reading, treasure hunting, flying to the moon, turning back time, weeing in the sea, becoming invisible – and much, much more

Pocket-sized | Easy to play and take anywhere | Enjoyed by kids aged 6+, teenagers, young adults, parents, grandparents, couples, friends, colleagues, teachers
We got the fantasy version of this game a couple of years ago and had lots of fun with it over Christmas and beyond. It made us realise that we really didn't know our family members as well as we thought we did!
£10.75
BUY HERE from Amazon
---